First person accounts of how to o

vercome adversity
and achieve success
Canaan Kennedy

My name is Canaan Kennedy, and at 17 years old I have written a book about racism in America and my family's history of not only overcoming great adversity, but of cutting a path forward. I'm the son of Adam P. Kennedy and Renee Kennedy. I am the grandson of Dr. Joseph Kennedy and Adrienne Kennedy. I'm also at a crossroads in my life, in the process of moving from teenager to man, in particular, a man of color in 21st century America. Having grown up mixed-race in an all-white community, I'm coming to grips with continued racism in this country and the events in Ferguson, Missouri and New York. But, above all else I'm understanding, appreciating, and realizing the power of my family history.
"What an impressive beginning from such a young writer"
- Henry Louis Gates Jr. Head of African American Studies at Harvard University
"Very revealing... race: biologically unreal, spiritually unreal - politically, economically, culturally... we are mercury in retrograde." - Erik Ehn Theater Arts Professor at Brown University
"So impressive! He's going to succeed -- no question. I look forward to reading it."
- Margo Jefferson Columbia University Professor
"I think [it] is remarkable and can be enlarged to become an American Saga. I compared it to JFK's While England Slept, written by someone who also showed promise when he was a young person. He was 23 when he wrote it." - Ishmael Reed Professor Emeritus UC Berkeley
"Your book is very timely, particularly in view of the recent events unfolding in Ferguson, New York City, and around the country. I am most impressed with your passion for your family and your African-American heritage. "Struggles to Victory" is a great first step toward your goal of influencing and inspiring people, and ultimately changing the world. We are very proud of you and your conviction to improving the world around you. - Michael Rao Virginia Commonwealth University President
"As a theatre historian, I can tell you that your interviews are of incredible importance, and you are making a valuable contribution to American theatre history!"
- Dr. David Crespy Professor at Missouri University
"Congratulations to you on your project -- sounds like truly fascinating and important work. What a bold labor of love -- honoring the past with a vision for the future."
- David R. Gammons Theater Lecturer at Massachusetts Institute of Technology
"Thank you for sharing your wonderful work. I really enjoyed reading your family history. I'm a great admirer of your grandmother."
- Wendy Walter Professor at The New School
"I enjoyed reading about your family. All of them are outstanding people, and your pride in them is well stated and most deserved."
- Dr. Lisa Sabbahy Professor at The American University in Cairo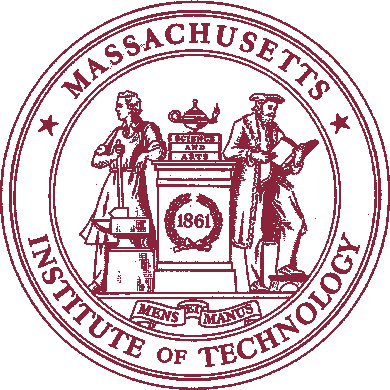 "Canaan is so lovely and intelligent. I can't wait to read his book."
- Natalie Portman
"I am honored to have such an invaluable book. You have made a major contribution to the efforts of all Adrienne Kennedy interpreters, scholars, directors, and admirers. I look forward to reading it thoroughly. Congratulations on your achievement."
- Talvin Wilks Theatre Director at Penumbra Theatre
"Struggles to Victory Over Racism in America - What could be more relevant to America now, and in a sense the attitude to the middle east is an extension of their views towards black people; never seems to have really progressed."
- Virginia Constable Maxwell
"I am sure that your book will be of great importance."
- Jane Isay author and psychologist
"I'm so impressed that you're publishing a book – and the subject matter also sounds great. You give me hope for the future."
- Jesse Alick Artistic Director at The Public Theatre
"Your writing style is so engaging and your sensitivity to the world around you is palpable. I am truly enjoying the read."
- Judyann Elder actress, director and writer
"Love your book. Many memories of your grandmother"
- Gillian Walker
Nominated for the 2016 Virginia Library Book Award
Struggles to Victory Over Racism in America contains these stories of my family and more.
I hope when you read my book you learn something new from the stories of my family.
Thank you to everyone who helped make this book possible.
​
Hard Copy - Amazon
Click for Excerpt